Sealegs Kayaking has a limited number of new kayaks available for sale at this time.  We will have more available at the start of our 2022 season.  Call our beachfront Eco-Adventure Centre in Ladysmith, Vancouver Island to be put on our waitlist for used kayaks. We will be offering used boats for sale again at the end of August.
Give us a call at 250-245-4096 or email us at info@sealegskayaking.com

The Delta 12s offers outstanding versatility for medium to smaller framed paddlers craving a lightweight and stable kayak that makes no compromises. The finely tuned hull of the 12s provides speedy and responsive handling far beyond what its small stature would suggest. Feature highlights include Delta's proprietary Press Lock Hatch System, low profile front day-hatch, and multi-position Contour II Seat System.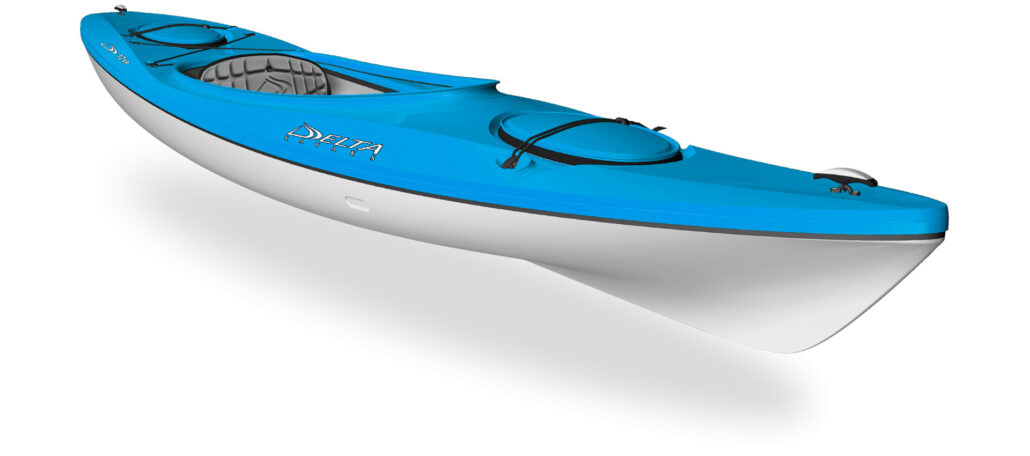 The Delta 12AR's Large Recreational Cockpit and premium outfitting are geared towards easy entry and all-day comfort. Setting it apart from other open cockpit kayaks, our Fusion Hull design offers effortless glide, precise handling and exceptional stability. Whether you're a novice, angler, photographer or paddling enthusiast it's the perfect platform for your next adventure. It offers plenty of space for gear and puts safety first with two sealed hatches at the bow and stern. Feature rich with Delta's multi-position Contour II Seat System, quick and easy Press-Lock hatches, recessed bungee lines and dual density comfort carry handles.
Please note that all prices and availability subject to change. Please call to confirm!